name; Kaitlynn
age; 14
location; Houston, Texass.
ethnicity; White/Hyspanic
10 favorite bands; Garbage/Tsunami Bomb/The Kills/Emery/Mae/As Night Falls/Hawthorne Heights/Thursday/The Early November/Armor For Sleep/
5 favorite movies; It Takes Two to Tango/The Notebook/The Truman Show/Fight Club/Saw
favorite books; The Chatcher in the Rye/Smack
random picture;
Its a Firework That I took of on New years.
where did you find us; One of the Mods. KAYLEIGH
things you like to do; Hanging out like any other teenager, Taking Pictures, Athletic Wise Running in Track though i just went through and injury and got surgey on my knee.
short life story about a paragraph; It all started when I Came out of my Mothers... Well you know. I lived in the Woodlands then. I moved around alot in my Childhood. Ive lived in about 5 Diffrent Places. When I was 5 my parents got divorced. So that was a big hardship in my life then. Even though I was too young to remember most of my parents fight. Now i've been living here in Copperfield (houston) for 7 years. Just doing the normal Teenage things.
favorite item of clothing; I'm really starting to like shoes, Even though I hate feet.
you can't live without...; My mother And My friends.
your idol/hero; I currently don't have one, and honestly don't ever think I will.
why should we accept you? I'll be Very Heart Warming and Active.And Truly HONEST.
post no less than 5 pictures;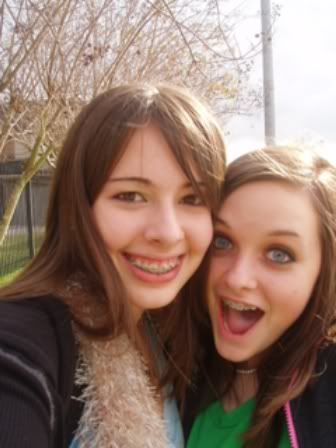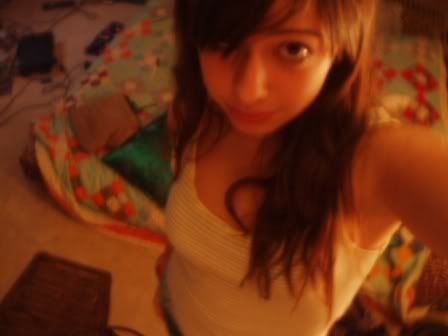 On the left. This is what I look like now.
promote in one journal OR one community and show us the link>>> http://www.livejournal.com/users/lornie/105371.html?view=406427#t406427
I Kaitlynn Chanel Gonzales agree to be an active member of hey_helicopter, to vote fairly, post often, follow rules, obey the mods, follow the monthly themes, and have fun!